2023 Ryder Cup USA Cart Bag + Putter Grip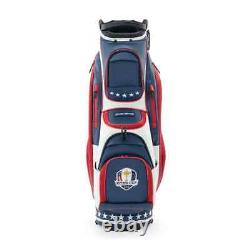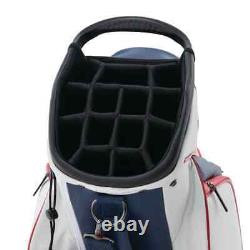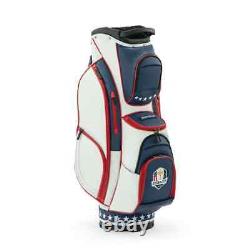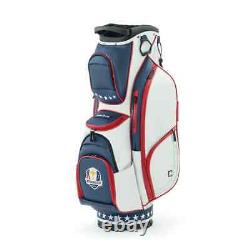 Introducing a new era of golf bag excellence: the SuperStroke Limited Edition Ryder Cup Golf Bags. Designed in celebration of the prestigious 44th Ryder Cup in Rome, this golf bag embodies the spirit of competition and camaraderie that defines this iconic event.
As an added bonus, each Ryder Cup bag comes with a free limited edition Ryder Cup Pistol 1.0 putter grip. Free Ryder Cup Putter Grip. Enjoy resilient and long-lasting performance, even through extensive use on the golf course. Effortlessly organize and protect your entire set of clubs with a 14-way top, ensuring each club has its dedicated space for quick access and prevention of damage.
Safeguard your essentials from the elements with two waterproof valuables and apparel pockets. Two convenient magnetic pockets provide quick and secure access to your essentials.